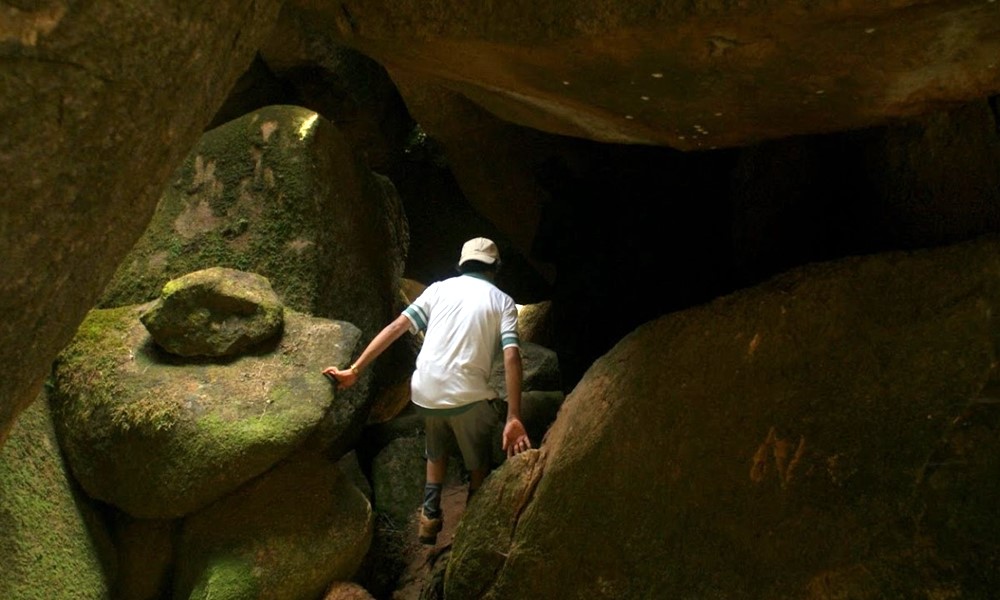 Pakshipathalam
The iconic national park is known for its vast bird population & hiking trails through an evergreen forest.
Pakshipathalam is a rock cave at the north end of Brahmagiri hill where various species of birds camp. Pakshipathalam is located in deep forest and atop the Brahmagiri hills at a height of 1700 m. The place is a delight for the lovers of birds since the deep caves found here are abode of a large range of birds. 4-km deep into the trek there is a watchtower offering vast bird-watching opportunities. After dropping Amrita in the stream the Garuda,king of birds tired of long flight, perched on the Karimala. There is a small eagle shaped projection where the Garuda perched. This rock is now known as Garudapara (rock of Garuda). The Garuda is considered as the king and guardian of the birds .The trek from Thirunelly through dense forests consumes 3 hours for 7-km coverage. you need to obtain a permission from the Forest Department. There is no accommodation facilities available,Permission from DFO at Mananthavady is necessary to visit Pakshipathalam
How to Reach Pakshipathalam
By Air: Kozhikode is the closest airport to the captivating hill station of Pakshipathalam.
By Rail: The closest railway station to Pakshipathalam is Kozhikode. From there one has to
trudge the route to reach this wonderful hill station.
By road: Mananthavady is the closest town ship you can get bus to Thirunelli temple
The long hiking trail
The watch tower with an amazing view
Criss crossing state borders and rocky hills
Garudapara- the huge rock and the story behind it
To visit Pakshipathalam, special permission is needed from Forest Department at Tholpetty/Appapara (5 km from Thirunelly, Ph: 04835-240233). Vehicle and guides can be arranged by District Tourism Promotion Council, Kalpetta (Ph: 04936-602134 / 602712).
The best time to visit Pakshipathalam is from November to April. The entry is closed from February to May due to Forest fires. So, kindly check the status before commencing the trek to Pakshipathalam.
Timings: 6 AM – 6 PM

Food & water should be carried from the Thirunelly Temple (though some streams are available on the way)

Limited accommodation available near Thirunelly Temple. Mananthavady has better accommodation facilities.
Tourist places near Pakshipathalam
Thirunelli Maha Vishnu Temple
Pazhassi Raja Museum
Valliyoorkavu Temple
Kuruvadweep
Panamaram Jain Temple