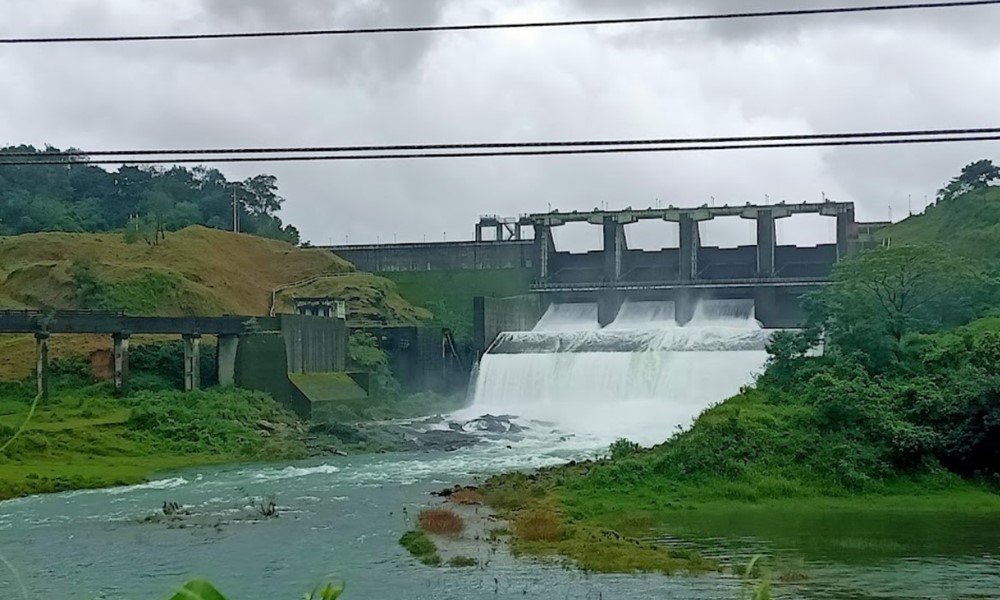 Banasura Sagar Dam in Wayanad
Banasura Sagar Dam, which impounds the Karamanathodu tributary of the Kabini River, is part of the Indian Banasurasagar Project consisting of a dam and a canal project started in 1979. The goal of the project is to support the Kakkayam Hydro electric power project and satisfy the demand for irrigation and drinking water in a region known to have water shortages in seasonal dry periods. The dam is also known as Kuttiyadi Augmentation Main Earthen Dam. The dam has a height of 38.5 metres and length of 685 metres. In the dam's reservoir there is a set of islands that were formed when the reservoir submerged the surrounding areas. The islands with the Banasura hills are in the background view. It is the largest earth dam in India and the second largest of its kind in Asia. The dam is made up of massive stacks of stones and boulders. The Kuttiyadi Augmentation Scheme consists of a main dam known as Banasurasagar Dam, an earth fill dam and a concrete gravity spillway dam and six saddle dams namely, a Kosani 13.8 m high b Near Kottagiri 11.0 m high c Kottagiri 14.5 m high d Kuttiyadi 16.5 m high e Nayanmoola 3.5 m high f Manjoora 4.0 m high.
How to Reach:
Nearest Railway Station: Kozhikode, about 97 km from Sultan Bathery
Nearest Airport: Karipur international airport, about 23 km from Kozhikode.
Bus station: It is just 2.3 kilometres away from the bus station.
Why Visit Banasura Sagar Dam
It is the largest earth dam in India and the second largest of its kind in Asia
Trekking is one of the top attractions here.
Banasura Sagar Dam 360° View
Zipline charges: Rs 400
Speed Boating
Row Boat
The best time to visit Banasura Sagar Wayanad is September to March.
Tourist places near Banasura Sagar Dam
Pookot Lake
Lakkidi view point
Kuruva Island
Pazhassi Tomb