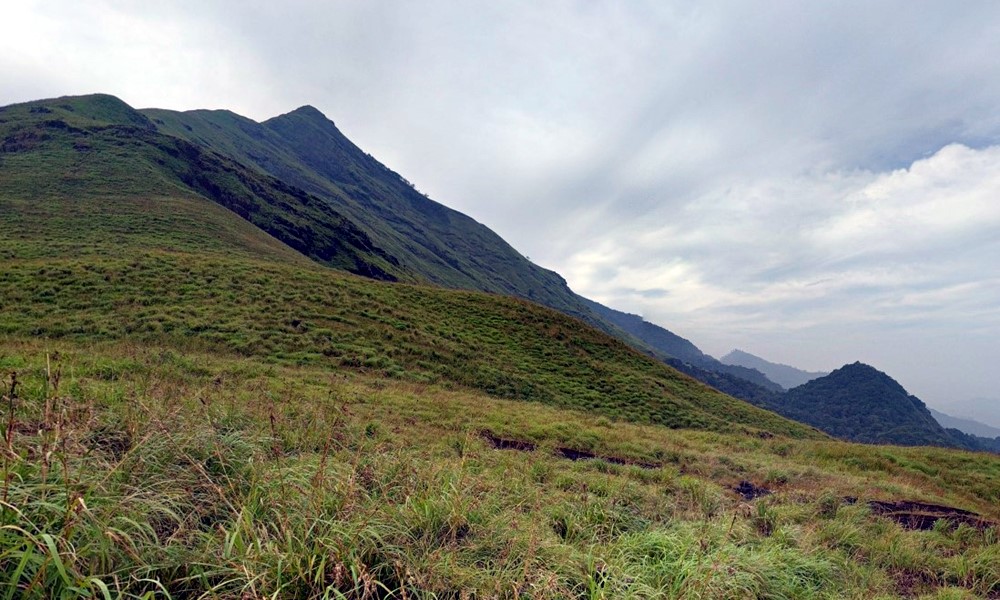 Chembra Peak / Heart Lake
Ideal place for trekking in Wayanad
Chembra Peak is the highest peak in Wayanad. It's height is upto 2100m above the sea level. It is a part of the Wayanad hill ranges in Western Ghats, adjoining the Nilgiri Hills in Tamilnadu and Vellarimala in Kozhikode district in Kerala.
The main attraction of the peak is the heart shaped lake en route to the top of the peak is a major tourist attraction.The lake is believed to have never dried up. District Tourism Promotion Council provides guides and trekking equipments on hire charges to the tourists. Permission from the forest office in Meppady is required for trekking up to the Chembra peak. You can also arrange yourself for trekking but you should accompany a guide provided by the DTPC
By Air- Kozhikode International Airport is the nearest airport to Wayanad. From Kozhikode there are various bus facilities to Wayanad. Reaching Wayanad one can take bus to reach th Hill station.
By Train- Kozhikode Railway Station is the nearest railway station to Wayanad.
By Road- Buses go frequently between important centres like Mysore, Bangalore, Ootty, etc. Chembra Peaks are located about 17 KM from kalpetta.
Embark on an exciting trek to the Chembra peak standing at a height of 2,100 m in Wayanad
Soak in the panoramic views of the Western Ghats & Kozhikode district from the summit
Witness lush greenery, tea plantation and overgrown grassfields during this 9 Km long trek
Get accompanied by a friendly English speaking guide throughout the trek
Trekkers are allowed to trek between 7.00 AM to 5.00 PM. however, after 2.00 PM, you do not get permission to start the trek from the Forest Office.
The best time to start your trek will be starting early in the morning from the Forest Office. This will ensure you back to the forest office by 3.00 PM.
Only 200 people can go trekking in a day.
Avoid the trek if you have health problems.
Have your ID proof with you during your visit.
Group with others to share the cost of the permit if you're fewer than 10 people.
Be with your group always.
Take a guide for the best experience.
Avoid roaming away from the marked trail.
Carry plenty of water during the trek.
Pack some snacks, but remember not to litter.
Wear comfortable and sturdy footwear.
Take an umbrella/raincoat.
Return to the base before sunset.
Tourists places near Chembra Peak
Wayanad Heritage Museum
Edakkal Caves
Neelimala View Point
Kanthanpara Waterfall
Soochippara Waterfalls
FAQs about Chembra Peak Wayanad