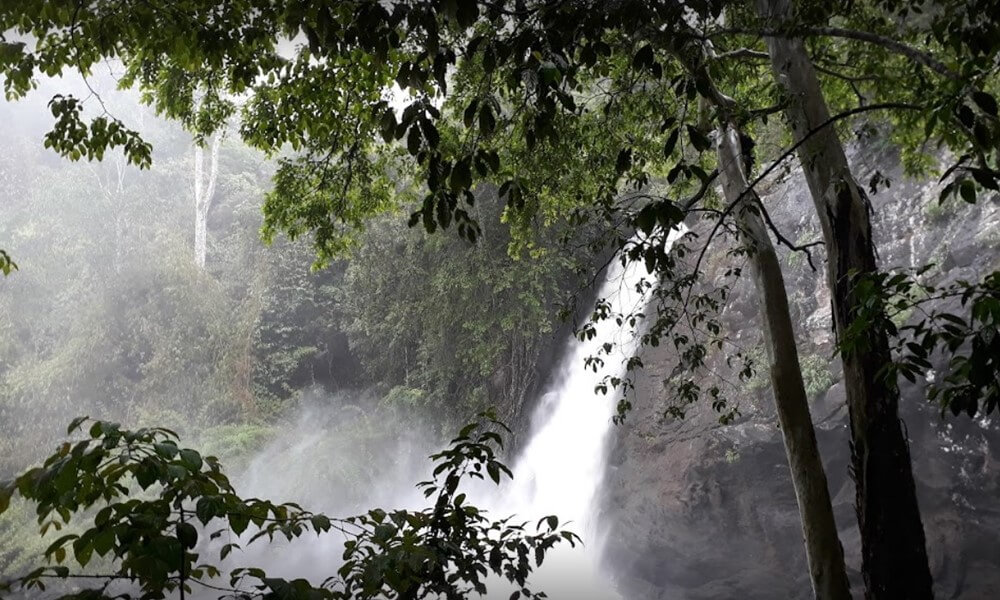 Soochipara Waterfalls, Wayanad
Soochipara Falls (Sentinel Rock Waterfalls) is perhaps the most picturesque spot located in the periphery of Wayanad. It is a treat for eyes to see the milky white stream of water making its way to the rivers by passing through the rocky cliffs and clinging trees. The waterfall at the end joins Chaliyar River. Tourists will have to trek for around 30 minutes in downward inclination to reach the main pool, where exciting activities like swimming, bathing and other recreational activities take place now and then.
Soochipara Waterfalls is a 3 tiered waterfall, dropping from a height of about 200 meters. The waterfall cascades down into a large pool, which is a good place for swimming and bathing. The name Soochipara given from the words soochi means rock and para means needle. One can see needle-shaped rock here hence the name Soochipara. The water from Soochipara Falls later joins Chaliyar River after Vellarimala Hills near Cherambadi in Tamil Nadu.
Best time to visit Soochipara waterfall is during monsoon season as you can see the waterfall at its fullest. The waterfall would be mostly dry in summer season and usually closed for visitors from March to June.
Soochipara Waterfalls 360° View
September to March is the best time to visit Soochipara falls. During August -September the flow in the falls is in full swing. Towards January the flow retards. During Monsoon the trekking down needs to be very careful.
From Kalpetta Town : Kalpetta – Puthurvayal – Meppadi – Soochipara (Churalmala route)
From Sulthan Bathery : Sulthan Bathery – Kolgapara – Amblavayal – Vaduvanchal – Meppadi- Soochipara (Churalmala route)
From Manthavady : Manthavady – Panamaram – Kalpetta – Meppadi – Soochipara (Churalmala route)
From Vythiri : Vythiri – Chundel (Ooty road) – Meppadi – Soochipara (Churalmala route)
Tourist places near Soochipara Waterfalls
Chembra peak
Kathanpara waterfalls
Pookot Lake
Lekkidi view point
Chain Tree